Breakdown and Predictions For The 2021 Oscars
By The Wiz With the Oscars coming to our televisions this Sunday (April 25), it's time to get ready for the biggest night of the year for the film industry. This is a guide to break down all of the major categories and who will likely win the major categories.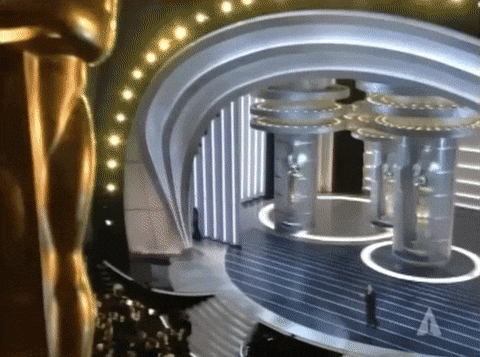 Best International Feature: Another Round (Druk) Directed by Thomas Vinterberg
Four high school teachers and friends take up an experiment in daily day drinking to see how it will affect their happiness, work, and everyday lives. Sounds like the log line for a very interesting movie and it sure is. Mads Mikkelsen puts on a wonderful performance as he leads the cast of this Dutch dramady. It has won essentially every International Feature award it is eligible for, sans the Golden Globes, which Minari won because of the Globes' archaic rules. If you haven't seen the film yet, it is currently streaming on Hulu. If you have any reason to check it out, do it for Mikkelsen's drunk dancing, it's wonderful.
Best Animated Feature: Soul
Do I need to explain this? There really is nothing that should unseat it. If you haven't seen it, check it out on Disney+ and listen to our podcast episode about the film.
Best Original Score: Soul, Music by Jon Batiste, Trent Reznor & Atticus Ross
Add another trophy to the growing case of Ross and Reznor. After winning the same category for scoring David Fincher's The Social Network in 2012, the duo now has returned to the Oscar stage with Jon Batiste in tow to win another Oscar. Soul has won at every awards show, so there is no reason to bet against it.
Best Cinematography: Nomadland, Cinematographer Joshua James Richards
For anyone who has not seen Nomadland, quickly do so. It is streaming on Hulu and it'll pop up more in this article. This film is absolutely beautiful. The film is filled with stunning midwestern vistas, assorted weather and beautiful shots that reflect the characters thoughts without saying any words. This film is very internal and relies on the images shown on screen. Especially during COVID, the images this film shows will make you long to be out there.
Best Original Screenplay: Promising Young Woman, Written by Emerald Fennell
This rape-revenge-black comedy-multigenre film is by far one of the most divisive films of this Oscar cycle. Some, including myself, see this film as a scathing indictment of modern party/ape culture and male toxicity. Others see the films as scattershot and end up losing its way as the film progresses. What cannot be denied is the film's award prowess, especially in screenplay. While it did not win at the Golden Globes, it won Best Original Screenplay at the BAFTAs, Writer's Guild, Critics Choice, and multiple critics association events. It has a firm hold on the category.
Best Adapted Screenplay: Nomadland, Written by Chloé Zhao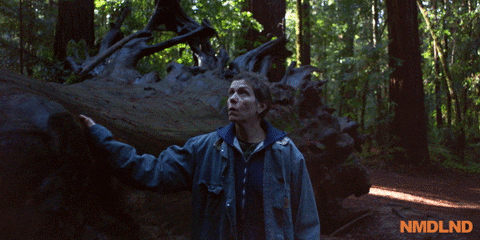 Zhao adapted Jessica Bruder's award winning non-fiction book Nomadland: Surviving America in the Twenty-First Century into a stunningly beautiful portrait of relationships, love, living life and loss. This film was by far the best experience I had watching any film this past year. It is a film that combines beauty with the internal, quiet film that explains that we need to live life more than just being in life. A large part of that comes from the story Zhao created out of the book.
Best Supporting Actor: Daniel Kaluuya, Judas And The Black Messiah
I wrote a review about this film a few months back, we did a podcast episode review as well, and this film is Kaluuya's playground. He chews scenery with his amazing speeches where he mimics the late, great Fred Hampton to a t. While the speeches he does are what will likely win him this award, he balances that showiness with a good amount of internal scenes. He has won basically everywhere, no signs point to him losing out at all. One of the most talented actors working today finally gets an Oscar.
Best Supporting Actress: Youn Yuh-jung, Minari
Yuh-jung, who plays the grandfather in Minari, plays a central role in that film being what it is. She serves as the bridge between the idealized American vision and the family's roots back in Korea. This race was very muddled throughout, but a BAFTA and Actors Guild win have now put her in the forefront of the race. The one of the longest working Korean actresses looks like she will finally get her time on stage.
Best Actor: Chadwick Boseman, Ma Rainey's Black Bottom
For a category that seemed set for the longest time, the BAFTAs threw a mighty heavy wrench into things. The late Chadwick Boseman put on a show in his final performance in Ma Rainey's Black Bottom. He won basically every award under the sun. Some people were calling this to be a "Heath Ledger" win because he sadly passed away in August, but that did feel like it did the performance justice. Suddenly, Anthony Hopkins seems to have a good chance at winning this category after his win at the BAFTAs. Boseman has won basically every award, though many of those awards were tied to American critics, the international community may feel differently. It should be noted that for months people have said that "if Boseman wasn't in this category, Hopkins would win it." I'm going to stick with Boseman, but Hopkins' BAFTA win should scare people. Either actor's performance was Oscar worthy in my opinion.
Best Actress: Carey Mulligan, Promising Young Woman
This category is by far the biggest unknown at this Oscars. Any of the five actresses could win, as they all have cases for and against them. Someone could pick one of the five at random and have better odds at picking the right one than me. That is how muddled this race is. No single person has won more than one of the major awards. Given that, don't be surprised if Carey Mulligan wins for her performance. She has not won an Oscar, nor has she won a single acting award this year. Francis McDormand and Viola Davis both have at least one Oscar, Andra Day surprisingly won the Golden Globes while Vannesa Kirby has kind of just been around. Mulligan's multifaceted performance may resonate with people enough to finally get her a win, but your guess is as good as mine:
Best Director: Chloé Zhao, Nomadland
There is not much more to be said about this film. If McDormand's performance is the heart of this movie, Zhao is the soul of it. She wrote and directed this stunning film about people who live a Nomadic lifestyle across the Midwest. She pairs her beautiful story with images worthy of paintings and great performances. Not only that, but the film is a stunning combination of actors and real life nomads. It is hard to even tell the difference of who is what as you watch the film. Nomadland is the accomplishment of the past year that has dominated everything in its path, and Zhao is ready to take it. A win for her here would make her only the second woman ever to win Best Director, after Kathryn Bigelow won in 2010 for The Hurt Locker.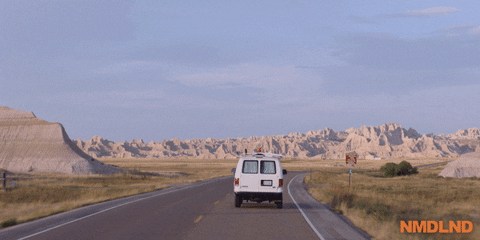 Best Picture: Nomadland, Directed by Chloé Zhao
Now there is truly nothing left to be said about this film. I've written a review, brought up its accomplishments in every major category, and now it is up to the voters. If Nomandland wins here, it is a triumphant accomplishment for cinema as an art, not a mainstream content machine. Once again, if you have not seen it, it is streaming on Hulu. I highly recommend it.
We'll see how the awards get dished out on Sunday night and how right or wrong this list ends up being. But let's enjoy one of the biggest nights in film together and see who takes home the hardware.