Fly Broadway, Fly: Silver Linings Playbook Getting Musical Adaptation
By Kyle Bennett
Movies and musicals have had a symbiotic relationship. From Newsies to Beetle Juice, movies have inspired the workings of the bright lights and big stage for years. And we have the latest addition to the list of movie turned musical as The Hollywood Reporter broke news that James D. Stern has acquired the stage rights to the 2012 Oscar-winning film Silver Linings Playbook. Stern is best known as the Tony-winning producer of The Producers and the wildly popular movie turned musical Hairspray. From Broad Street to Broadway, the Philadelphia Eagles will be part of the wonderful world of theater.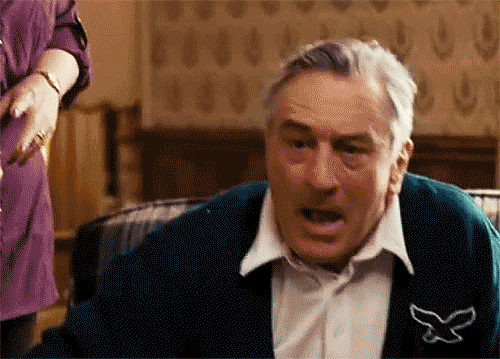 The 2012 film was loaded with a star-studded cast, headlined by known Eagles fan, Bradley Cooper who portrays Pat Solitano, Jennifer Lawrence, Robert De Niro, Jacki Weaver, Chris Tucker, Julia Stiles, and more. The movie, based on Matthew Quick's novel, follows Solitano after losing his job and wife, spends time in a mental institution, which then finds him living with his parents again. He wants to rebuild his life and reunite with his wife, but his parents would be happy if he just shared their obsession with the Philadelphia Eagles. He then meets Tiffany, a widow who offers to help him in his effort if he will be her partner in a dance competition. Along the way, they find silver linings in their troubles and new ways of looking at their lives.
The plot of the film has potential to work really well as a musical and Stern said he thought the film was made for Broadway since it was released. Stern also said he is excited to be moving ahead with "wonderful, creative writers to open this show on Broadway."
The movie cast was incredible and helped make this an all-time film, so the casting for the musical adaptation is going to be something to watch and hopefully it can come close to delivering like it did on the big screen. We've heard Bradley Cooper sing before, why not let him star in the Broadway adaptation? Knowing the reputation that Stern has with the successes he has had with producing mega hit productions, I have little to no doubt that this is going to be a hot ticket once this show hits the Theater District.
This is an exciting development for Eagles fans, theater fans, and movie fans alike. I'll be keeping a close eye on future developments and casting announcements/rumors as this project begins to take shape, as well as purchasing a ticket to see the musical up close and personal. As always everyone, Go Birds!